PICTURES: Iran pays tribute to 175 martyred divers
The highly received funeral ceremony dedicated to newly discovered 270 martyrs including 175 divers was held in Tehran Tuesday evening.
Sahar News correspondent reporter in Baharestan Square and the surrounding neighborhoods said that the large multitudes of public from all walks of life welcomed the ceremony which started with reciting verses from Holy Quran.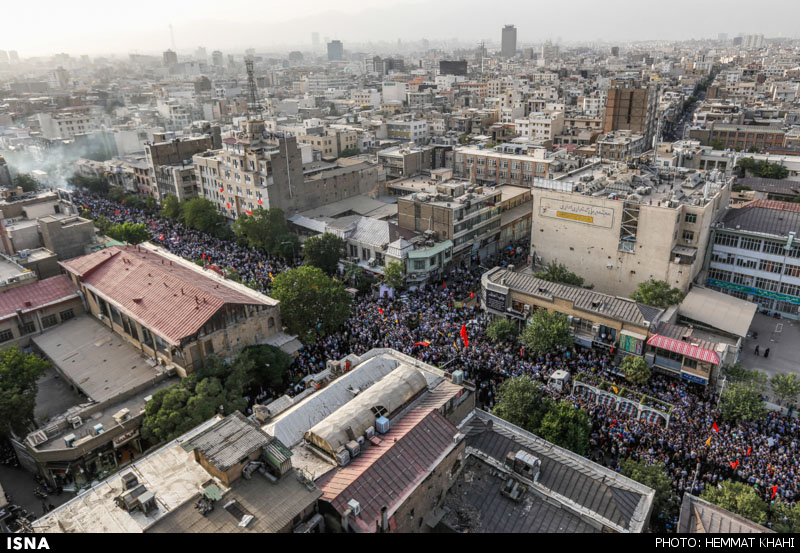 The report also said that the swarm of crowd totally blocked the current of smooth traffic around the place, and other public places such as subway station had stopped functioning due to large number of people.
Waves of lovers of martyrs from every corner of Tehran gathered in the Square, thus making a sea of people to demonstrate deep reverence toward their beloved martyrs.
The very act of funeral had an address by former IRGC and Sacred War commander and current Secretary of Expediency Council Mohsen Rezaei, who appeared in military uniform during the address, where he dubbed martyrs as the bravest of the individuals participating in the war.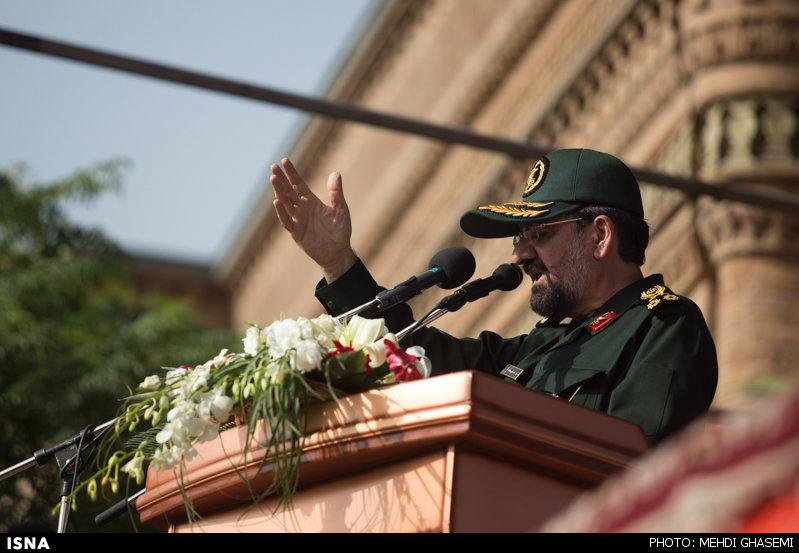 The martyrs were seen off to Martyrs' Ascend in Tehran where their DNA tests will be collected in an attempt to identify any of the 270 anonymous martyrs. Iran still has thousands of missing in action martyrs 28 years after war ended.
The crowd carried banners and placards with slogans written on them; 'They resisted with tied hands. What have we done with open hands?' 'Neither compromise, nor surrender, fight against America!' and 'you could cut throat, but not cries.'
The procession was slow due to crowding; famous figures of art and sport participated in farewell to heroic martyrs including 175 divers. In the other side of the ceremony, that is, in Martyrs Ascend in Tehran, the enthusiastic public looks forward to escorting martyrs to their eternal homes.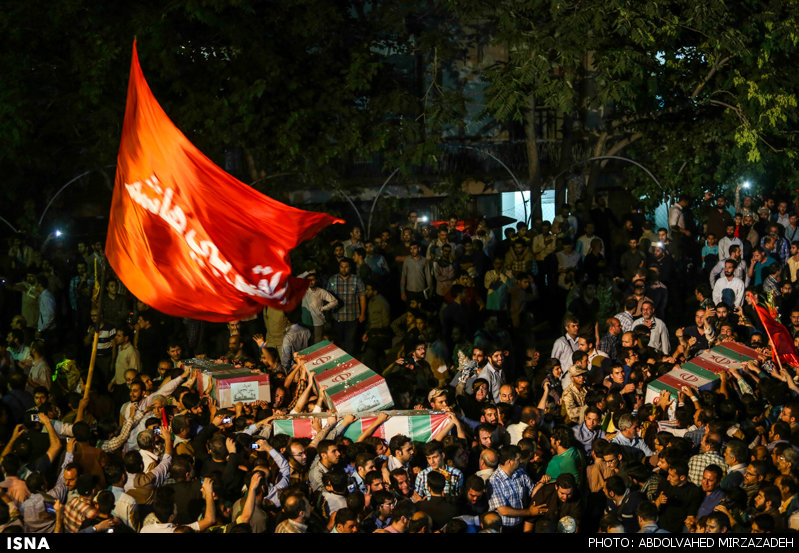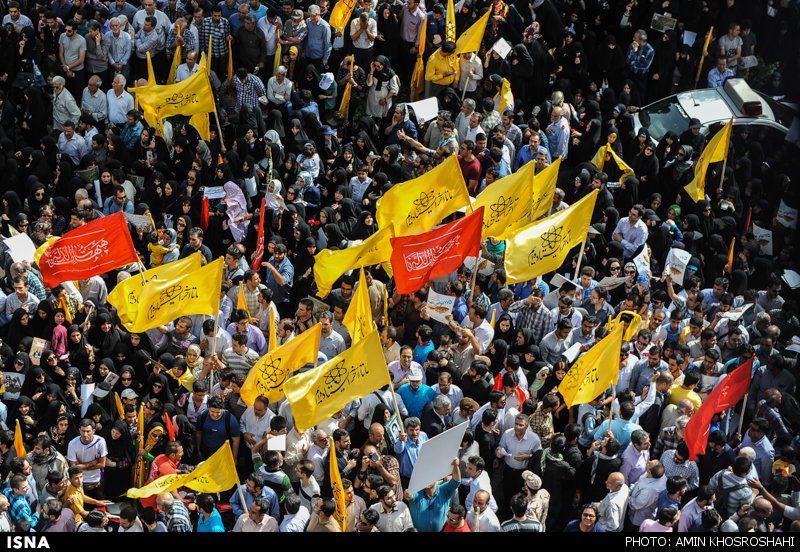 The divers had been killed by Iraqi forces during the 'Karbala-4' military operation in December 1986. With the hands and feet shackled, they had been choked to death.
Iraq, under former dictator Saddam Hussein, invaded Iran on September 22, 1980, imposing a bitter eight-year war on its eastern neighbor.
Date: 2015-06-17 08:34:26 | Category: ARTICLE | Visites: 14417 | Like: 0